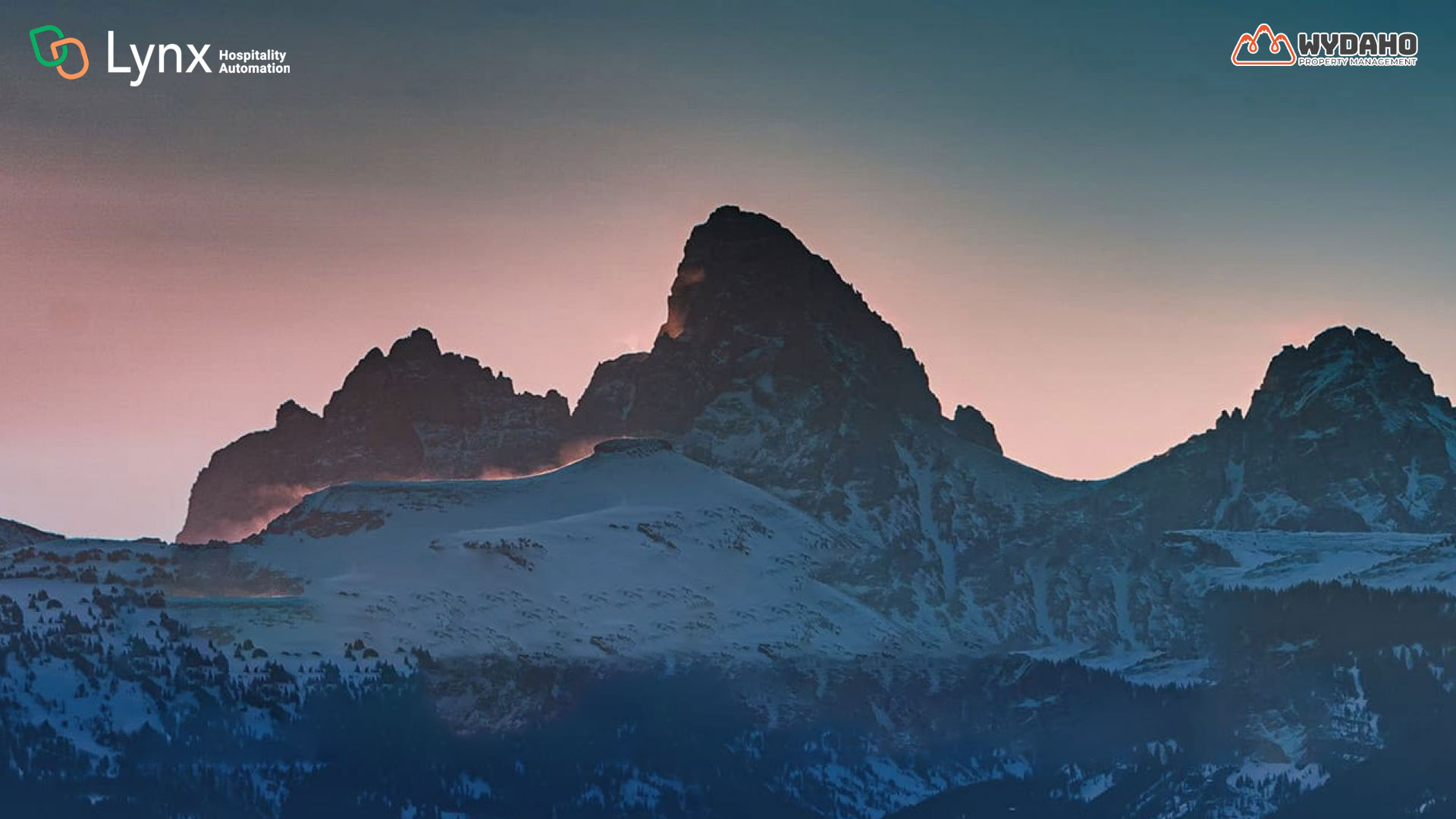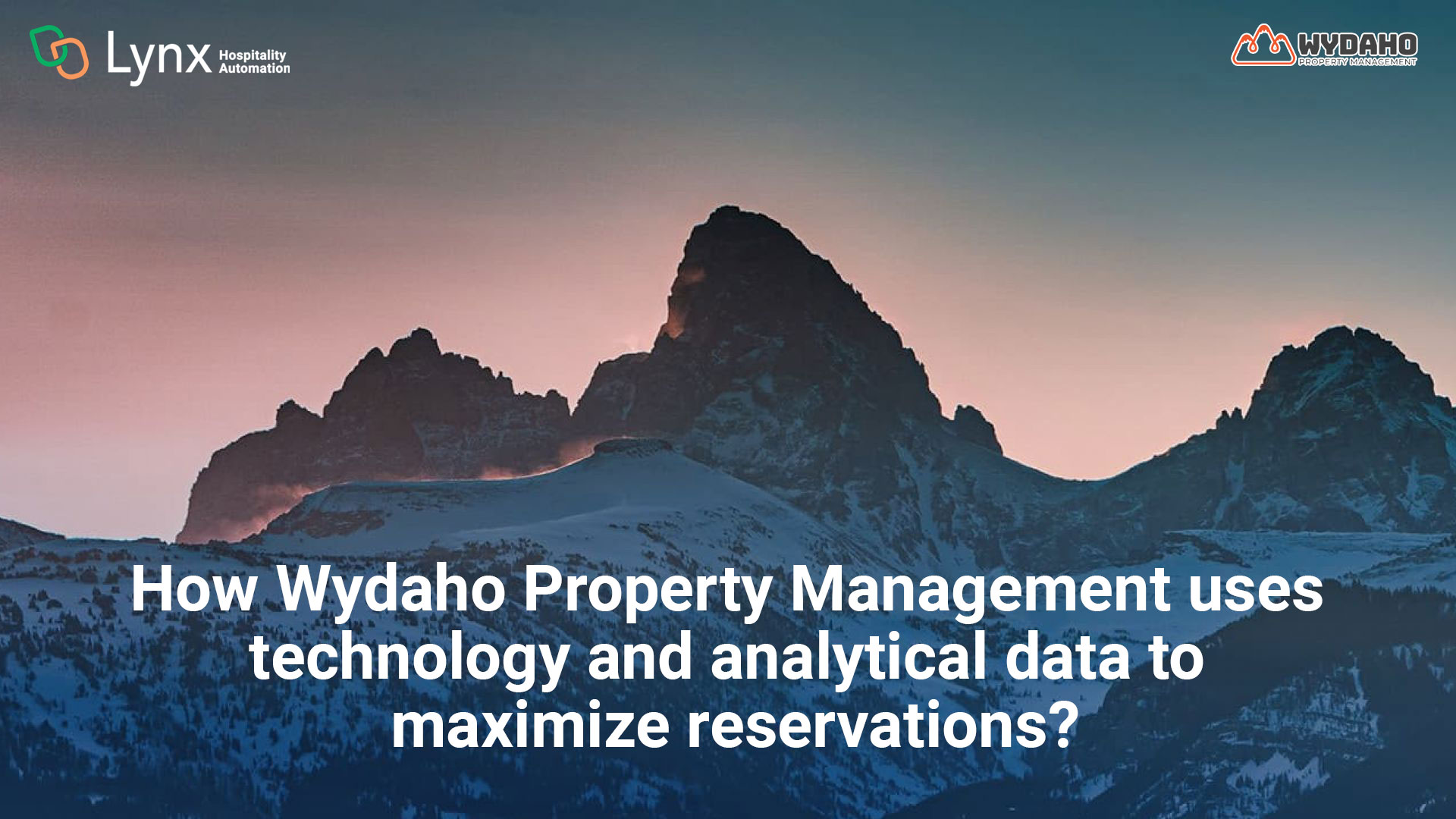 Wydaho Property Management is a full-service home care company — our mission is to deliver a streamlined, hassle-free experience to every owner and guest. With our technological expertise, experience in hospitality, and passion for the Teton Valley community, we stop at nothing to provide the best services and most memorable experiences.
Key Insights
1900+ Self Check-ins

5-Star Check-in experience

4.94-Star overall rating on Airbnb

Onboarding new hires in less than two weeks

Plug and Play IoT rollout
The Challenge
Need for technology that could help them scale
Wydaho property management was managing multiple properties, while still having a traditional way of check-in in the past. They always needed a contactless keyless check-in system but the local internet is not up to the mark to provide a smooth contactless check-in. They were not able to create access codes or digital keys in advance and the guest experience hinged on internet connectivity at the precise time of check-in.
Wydaho needed a platform connected to other technologies to enable an automated, fully contactless experience. Because of local internet connections, they needed a reliable door lock management software company that worked in their region and offered an offline mode of operations. 
Emma found Lynx Automation to enhance the digital check-in experience at her properties. Since joining Lynx, Whydaho has continued to get more out of the Lynx Platform. They've added new products and services to reduce overhead, drive more direct bookings and improve the guest experience.  
Contactless check-in and check-out are great ways for guests to save time on their trip. Furthermore, guests can check in early and can extend their stay, and check out late at their convenience. This option saves guests the hassle of spending hours at a cafe in case they arrive early or need to stay for a few more hours. Not only does this make a great impression, but it is clearly an upsell. 
The Solution
A relationship built around shared success
When Wydaho Property Management was looking to switch technology, they wanted a company with excellent training and support. Every new hire goes through all the tutorials and training of Lynx within the first seven days, allowing Wydaho to quickly onboard new hires. "In as little as two weeks, we have had Agents ready to run shifts by themselves. And honestly, the biggest help has been Lynx Support. When we run into scenarios that don't happen often, Lynx support has solved every issue."
They now have a Customer Success Manager dedicated to their account. "Our Customer Success Manager is like a cherry on top." The team at Wydaho knows they have support every step of the way. They have participated in pilot programs to gain early access to new Lynx products, features, and services. 
"Lynx is more than the software. It's about support and the relationship. No software will be perfect. While the technology is solid and continues to innovate, the relationship with the team at Lynx stands out to me the most."
While Lynx addresses the challenges of traditional physical key exchange, the integration with Hostfully brings automation to the next level. The Hostfully template & triggers allow users to automate the check-in process at scale. Access code is generated for the reservation instantly upon syncing the reservation from Hostfully to Lynx, with users not having to lift a finger. It doesn't matter which channel guests are coming from, it will be all synced to one system and automatically sent out to guests.
Creating a contactless experience with the Hostfully API and Marketplace
With the Hostfully Marketplace and API, Whydaho Property Management can connect to leading technology partners to create the best guest experience. They were initially introduced to the power of Hostfully API through Lynx, the contactless check-in software. 
Lynx was already compatible with the existing hardware at Wydaho. This meant the switch was seamless and could be done remotely. Lynx also offers phone support and Live training sessions which have been instrumental to Wydaho's onboarding success. In addition, Lynx providing pre-programmed plug-and-play smart devices has been instrumental in rolling out self-check-in technology as Wydaho acquires additional properties. Lynx's compatibility with 300+ smart devices gave us peace of mind that Lynx will be the right partner for us as we grow and our technology needs evolve.
"Lynx is truly innovative and works beautifully with Hostfully. Reservations sync from Hostfully to Lynx in just a few seconds and time-sensitive codes are created on the lock right away increasing the reliability of our contactless check in multiple folds. The most interesting aspect of the integration is Lynx also updates Hostfully stays to Checked-in/out based on real-time guest engagement. These real-time updates from Lynx have streamlined our operations and we rely on it for every turn. "
The Results
1900+ Self Check-ins completed seamlessly
Since switching to Lynx, Wydaho has been able to welcome guests without worrying about internet connectivity. Time-sensitive codes and digital keys ensure that guests can access their rooms securely and only for the duration of their stay. Guests love the contactless experience and Emma and the team love the reduced burden on the front desk staff.
5-star check-in experience & 4.94-star overall ratings
The Wydaho team understands the importance of guest ratings and has implemented an automated system to collect them. Across its all properties, they have over 1,000+ reviews on AirBnB alone.
Through integration with Lynx & Hostfully, they have a system to measure guest sentiment during their stay. They recommend their guest's to leave a public review 24 hours after checkout.

Out of 1000's reservations in Wydaho, 98% of the guests have left a 5-star check-in experience and have been a factor in our 4.94% overall rating on AirBnB.
What's next? 
We want to make the Teton Valley your home away from home with our commitment to detail-oriented care, rapid response times, and service with a personal touch.