Keyless
Contactless
Check-In/Out
Learn about Keyless Entry
Time-Sensitive Keyless Access
Automated time-sensitive access for guests, staff and concierge services delivery for multiple access points. Control the doors remotely.
Audit Trail
Notification for everytime the door is accessed. Know when guests checked-in, when cleaners completed tasks. The real-time heartbeat of your operations.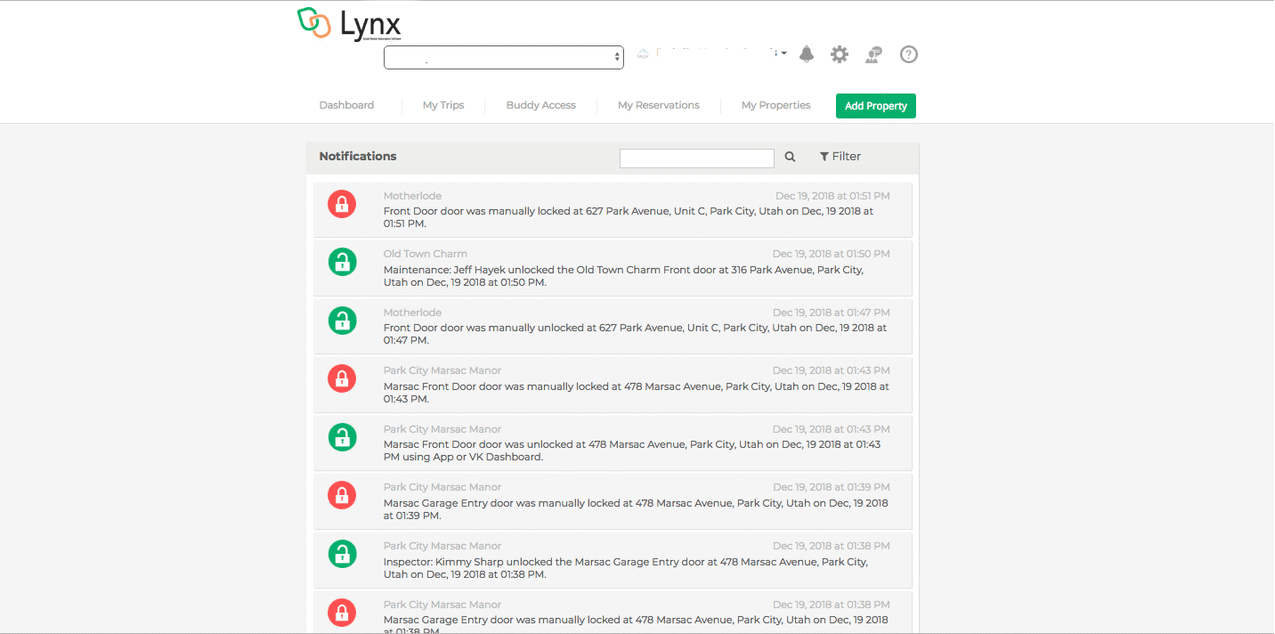 Short-term Rentals
Stay Extension Automation generates 11% direct bookings in a high-season for our customers today. Also, offer early check-in/out. Auto-updates access validity without changing the access code or the digital key.
Long-term Rentals
Include a unique link in your MLS listing and your website for Self-Showings. Leads transferred to the leasing manager in real-time. Identity verification available.