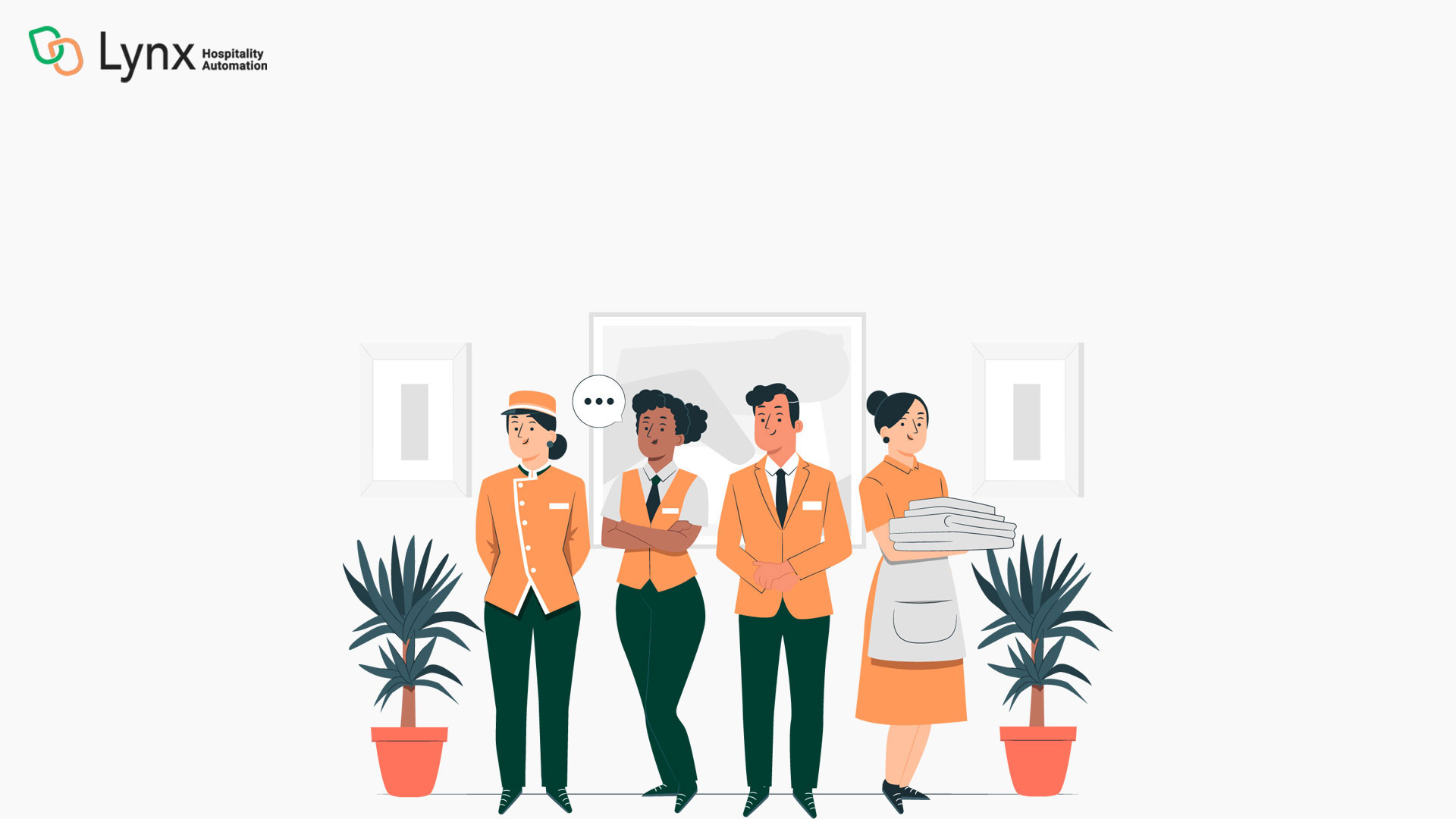 How can you remain competitive when you can't get the required talent? Automation can be helpful, not by replacing humans, but by increasing the output of your current staff.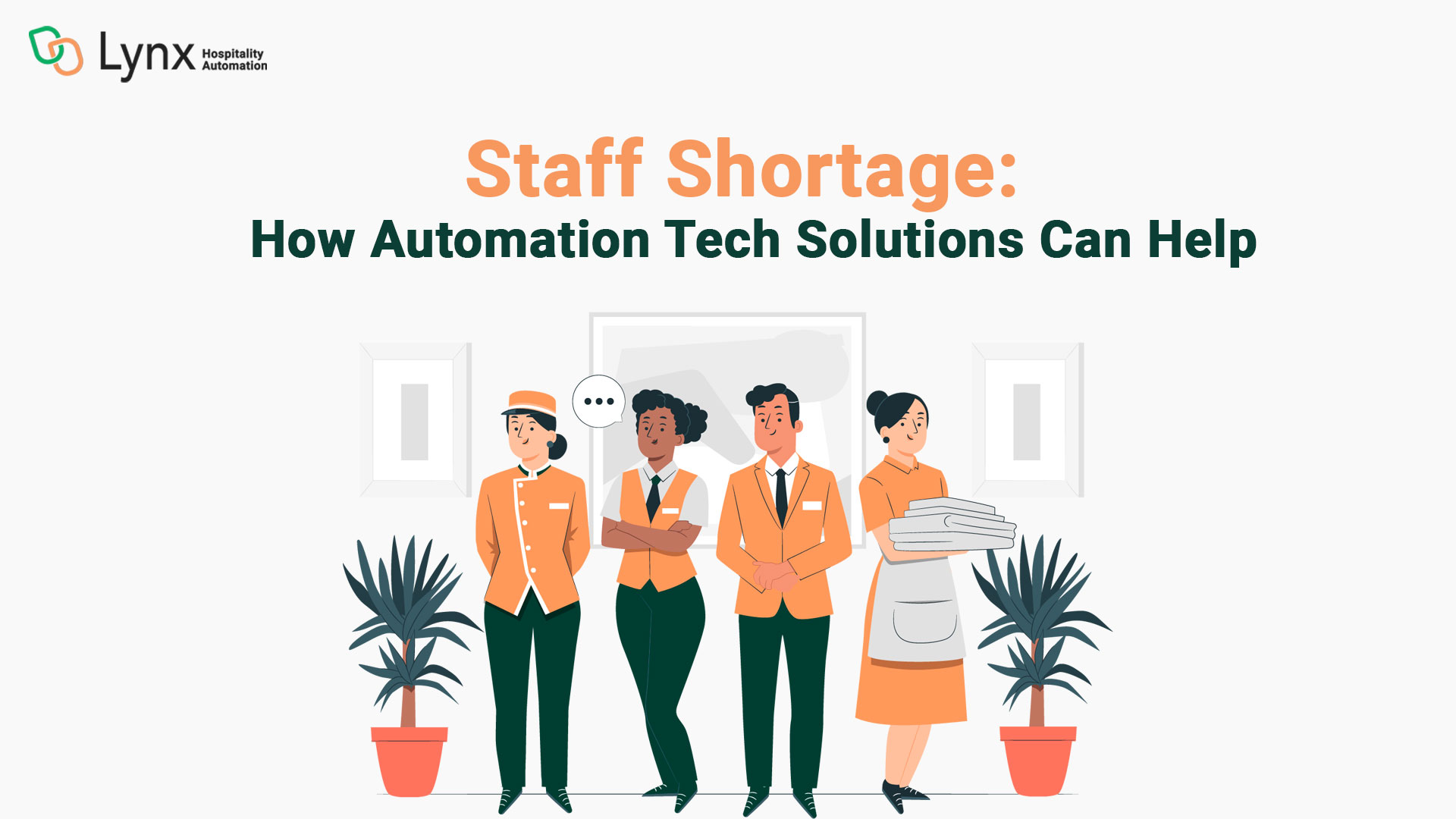 How can you maintain competitiveness when you can't get the required talent because of the labor shortage? If you find the personnel then training and managing attrition is another challenge. The solution is becoming more and more prominent for many businesses — automation.
Two-thirds of CEOs who responded to a recent study by corporate automation software provider UiPath indicated that labor shortages were affecting their businesses, and over 80% said they planned to increase their investments in automation to help make up for the dearth of personnel.
Lynx is an excellent automation tool for short-term rental property managers and independent hoteliers. Let's have a look at how the Lynx automation can help with problems such as the graveyard shift shortage, and effective streamlining of the work order process while enhancing your guest's experience. 
The Graveyard Shift Shortage
The graveyard shift, also known as the night shift, or the overnight shift is not as popular as property owners and managers need it to be. Many people refrain from taking up the night shift because it's harmful to the body, and well, simply inconvenient as it lacks work-life balance. Those who do opt for graveyard shifts require some assistance because it's well established that our biological clocks do not support working at night. 
Furthermore, the work involved with rental management can be labor intensive – cleaning, maintenance, and catering to guests around the clock. This can prove to be tiring and the staff is likely going to be less efficient and burn out. 
All this contributes to a regular shortage of people on the graveyard shift. Some don't want to come but forcefully do, others quit as they fail to handle the tedious lifestyle. 
So, how do you cover this gap? How can you make sure that things get done at night when there isn't a lot of manpower available? Well, the answer may seem a little bizarre at first, but it's better than having to lose business – automation. Automation solutions for night shifts can increase the quality of hospitality while protecting the staff from tiring all-nighters.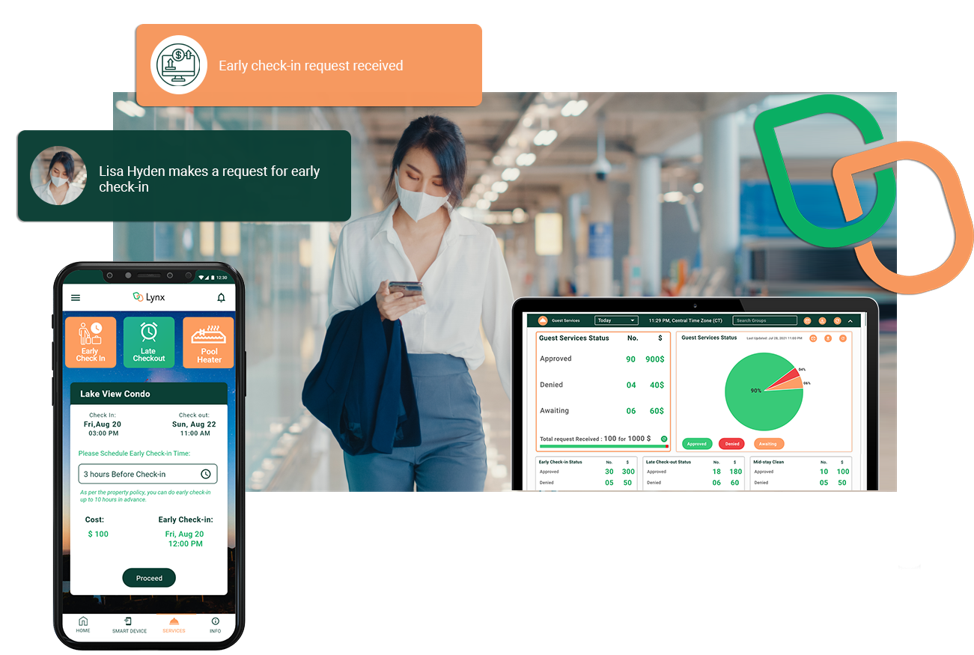 Lynx serves properties such as hotels, motels, Inn, vacation rentals, resorts, glamping sites, BNBs, service apartments, apart hotels, and more. One of the most impressive attributes of Lynx is that it provides guests with the option of contactless and keyless self-check-in/check-out via mobile keys and digital locks without downloading an app.
Furthermore, it offers operation automation that allows property owners and managers to oversee their operations remotely. You and your staff get the alerts/notifications that the guest has checked out of the property in real-time so the cleaning staff can prioritize the property for the next guest's check-in. You can track your cleaning, inspection, and maintenance staff in real-time. You also get remote access to the check-in and check-out status of guests. With Lynx, you can see which rooms are clean and which rooms are next on the list. Also, it allows you to be updated on whether a particular room is ready for the next guest or not. 
Lynx also seamlessly ties this information to upsell early check-in or late check-out to your guests. So, now you can boost your revenue and increase your ARPU/ ARPA as well!
Replace the Front Desk With a Digital Concierge
The front-desk crew whether onsite or employed overseas is essentially responsible to help guests with key cards or some form of physical key exchange. However, the entire check-in procedure can be automated using keyless contactless check-in and two-way text on a property automation platform like Lynx. Staff can respond to requests made by guests via text message. 
All teams require external help for a successful operation and automation seems to be the answer to this problem. A digital concierge can be defined as an automation system designed to cater to guests' requests or deny them as per the rules of the property. It communicates with guests about offers through email, texts, and guest portals. 
Furthermore, Lynx allows managers and owners to create a set of smart rules. It already accommodates a library of rules to pick from and you can create your own rules as well. This not only helps you save on the front desk cost but also makes sure that your staff is not burdened with manual work.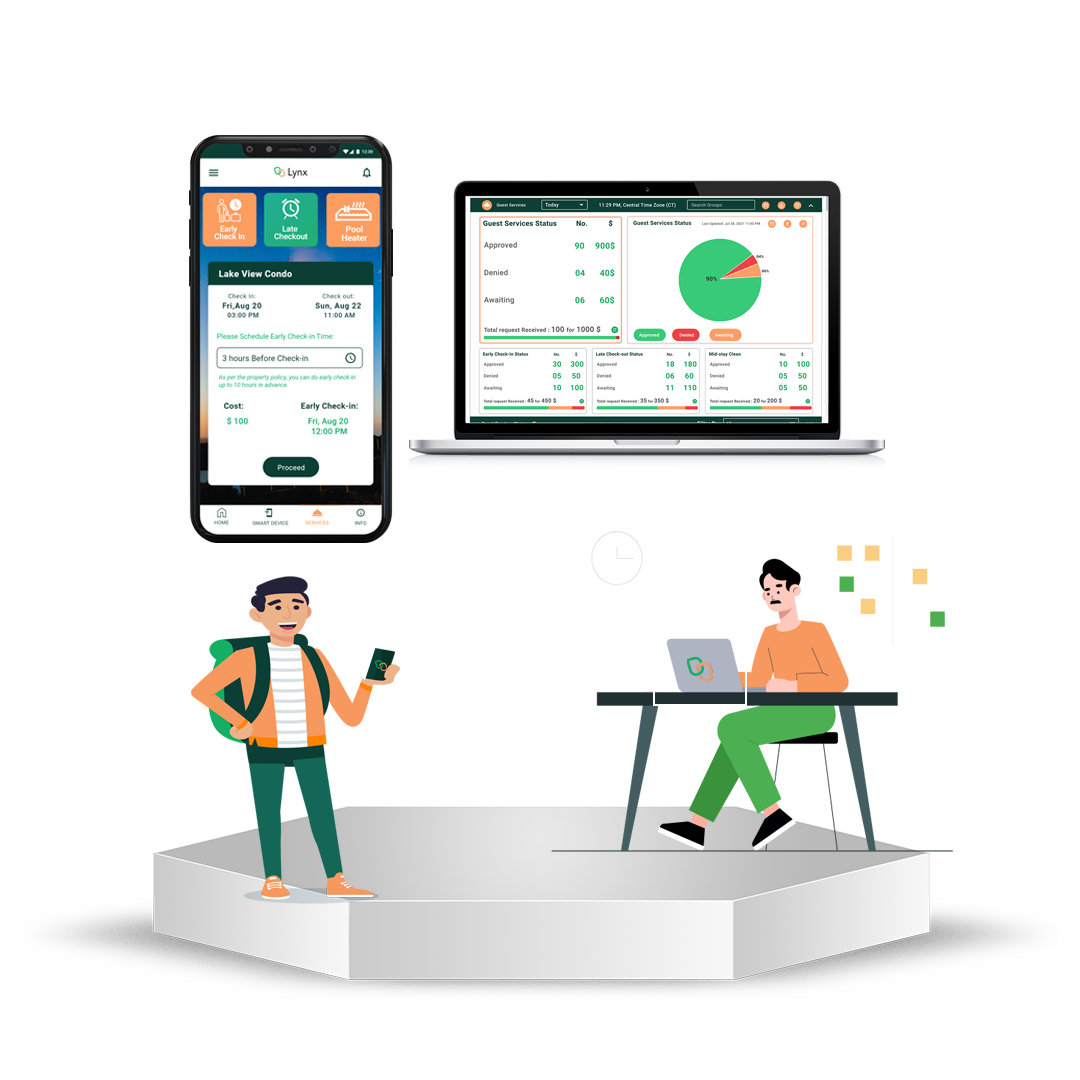 Improving Staff Efficiency With Automation
Hiring new employees is relatively easy, but keeping good ones on board is the challenge. By offering competitive compensation and a secure and welcoming workplace, businesses may set themselves apart from the competition. However, fat compensation packages can't help with work overload. 
This is where Lynx Automation comes in. It's all about automating mundane tasks with technology and monitoring essential guest requirements remotely. This is a crucial function because it allows your staff to focus on jobs that demand their utmost attention. 

Final Thoughts…
When we talk about automation, we don't mean to replace people. It's about improving our capacity to attend to our guests' needs and carry out our duties with efficacy. 
Repeated administrative tasks deplete resources and reduce job satisfaction. By automating processes, teams may devote more of their time to more significant duties such as connecting with guests and developing authentic experiences.
It's time to give up spreadsheets, email chains, and frustrating phone conversations! Use automation tools designed by Lynx such as contactless check-in, upsell automation, guest communication, branded guest portal, digital guest concierge, smart rules, and much more.