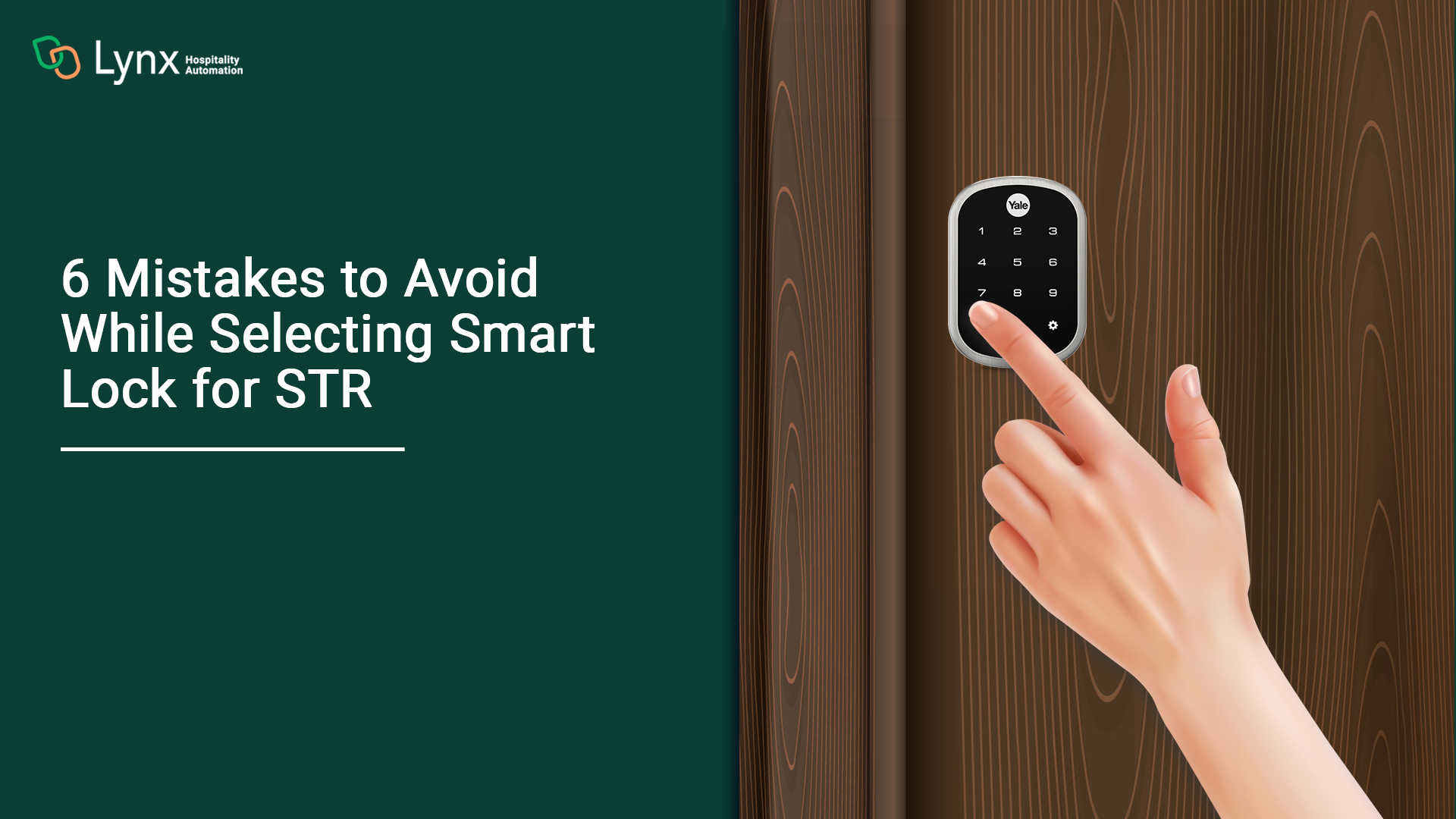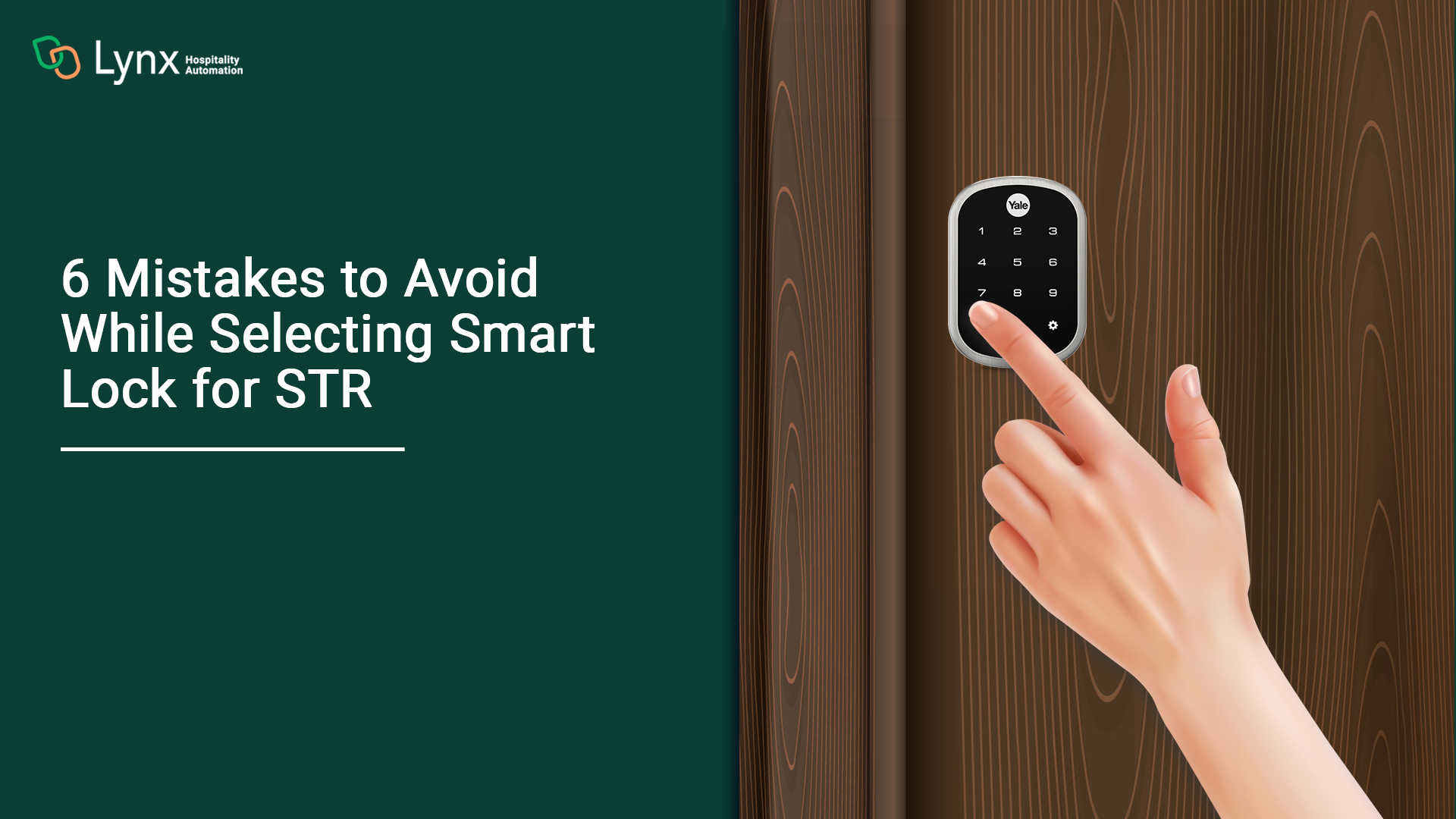 The vacation rental industry is flourishing, and short-term rentals have shifted from a secondary source of passive income to a lucrative investment opportunity. As rental owners and managers take on the unique challenges of managing short-term rentals, the hassle of managing each property's access emerges.
Any time a guest is at your vacation rental's door, it is possible they are feeling exhausted from a long day of travel — and guaranteed they are hoping a stay in your home will feel both easy and safe. One of the first tests to meet that expectation: do you have the best door lock for your vacation rental? One that is both convenient and secure? 
Smart locks are an evident upgrade over traditional, mechanical-key locks that require a physical key hand-off, can get lost, and lead to the hassle of rekeying doors. But invest carefully – most smart locks in the market are designed for homeowners, not vacation rental properties. 
That's why you must know how to navigate in the keyless entry landscape. From why it's essential to your vacation rental business to all the considerations you should make before selecting a keyless remote lock, here is how to narrow down the options and give your guests a safe and friendly vacation rental check-in.

How to Choose the Keyless Digital Remote Lock ?
The quality of your digital remote lock and keyless check-in automation software makes an impact on your guests and creates a better image of the property. Along with the best practices for improving the guest experience and getting a five-star review, here are a few additional considerations for selecting a keyless digital remote lock for your property.
Think Scalability: The lock is compatible with Software that Generates Unique Digital Keys for Guest directly from your PMS (No manual work)
Contactless keyless check-in software like Lynx can program unique time-sensitive access PIN codes and digital keys for guests directly from your PMS or booking site like Airbnb/ Vrbo so you don't spend time doing the mundane task of creating codes manually. Lynx can also program a variety of authorized users (housekeeping, inspectors, maintenance providers). Lynx also provides emergency backup codes so you never have to use keys again.

Here are 6 mistakes to avoid while selecting a smart lock for STR
1. Don't ask guests to download an app
While you might enjoy the convenience of an app to manually program the codes for a stay, your guests will find it irritating if you force them to download an app to gain access to the arrival information or their digital key. Whichever service you choose, ensure it offers a guest portal (web browser-based) and not a mobile app. If the guest portal allows you to sell upgrades like Lynx Automation does, even better.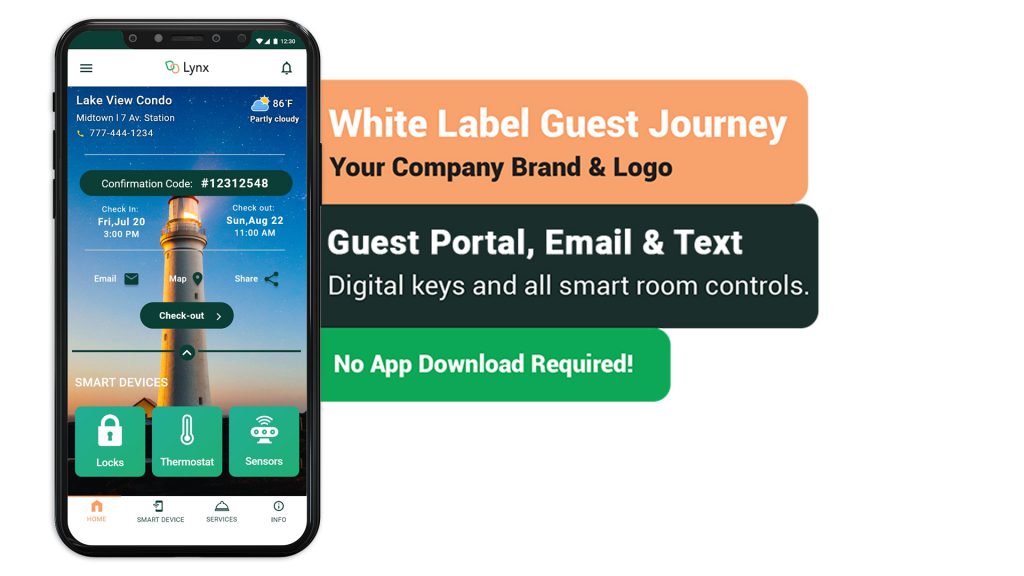 2. Consider Geography and Climate
Where your home is located could have an impact on the functionality of your system. The salt air at a beachfront property, for example, may interfere with some keypad technologies, while extreme cold can freeze code punch buttons or cause touchscreens to glitch. And if your vacation rental is located in a remote area with a spottier connection, you may want to reconsider algorithm-powered models. Before making any shopping selections, know the Lynx Automation team can recommend the best digital locks for your property according to your area we are compatible with all existing digital smart locks so our opinion will be neutral.
3. Balance Quality with Cost Effectiveness
Smart locks can range from $200 to $1000+ based on a few factors like residential vs. commercial, grade 1 or 2, metal coating for weather, indoor vs. outdoor use, and pushbutton vs touchscreen. For most vacation rentals a lock in the $200-$300 range designed as a residential grade 2 lock will meet the criteria.
4. Lock memory; unique codes supported.
Smart locks today support anywhere from 19 to 250 unique codes. If you are a company with 20+ units or someone who plans to scale in the near future you will need to choose locks with 100-250 code capacity. Can't find this information easily? Reach out to sales@getlynx.co for information.
5. Battery Life and Lock Technology
Smart Locks that directly connect to WiFi will drain the battery quickly. Most WiFi locks on the market today like the Schlage Encode will need a battery change almost every quarter. The next best solution is a Bluetooth lock that connects to a bridge that in turn connects to the WiFi. These locks have 6+ months of battery life. This solution will restrict the bridge to be plugged in just 10 ft away. However, if you choose a Z-wave lock you can extend the battery life from 9 months to a year. These locks will also need a bridge like a Samsung Smarthitngs hub but the bridge can be placed up to 40 ft away. Reach out to sales@getlynx.co for consulting.
6. Better Service and Support
Many property managers purchase locks from big box retailers or online but struggle with connecting the locks or setting them up. If you own or manage 20+ properties, you must have a sourcing and setup process. Lynx provides pre-programmed devices and allows you a plug-and-play install experience. If a device needs an in-warranty replacement, Lynx can also process the same for you. This ensures scalability and efficiency for your property onboarding team.