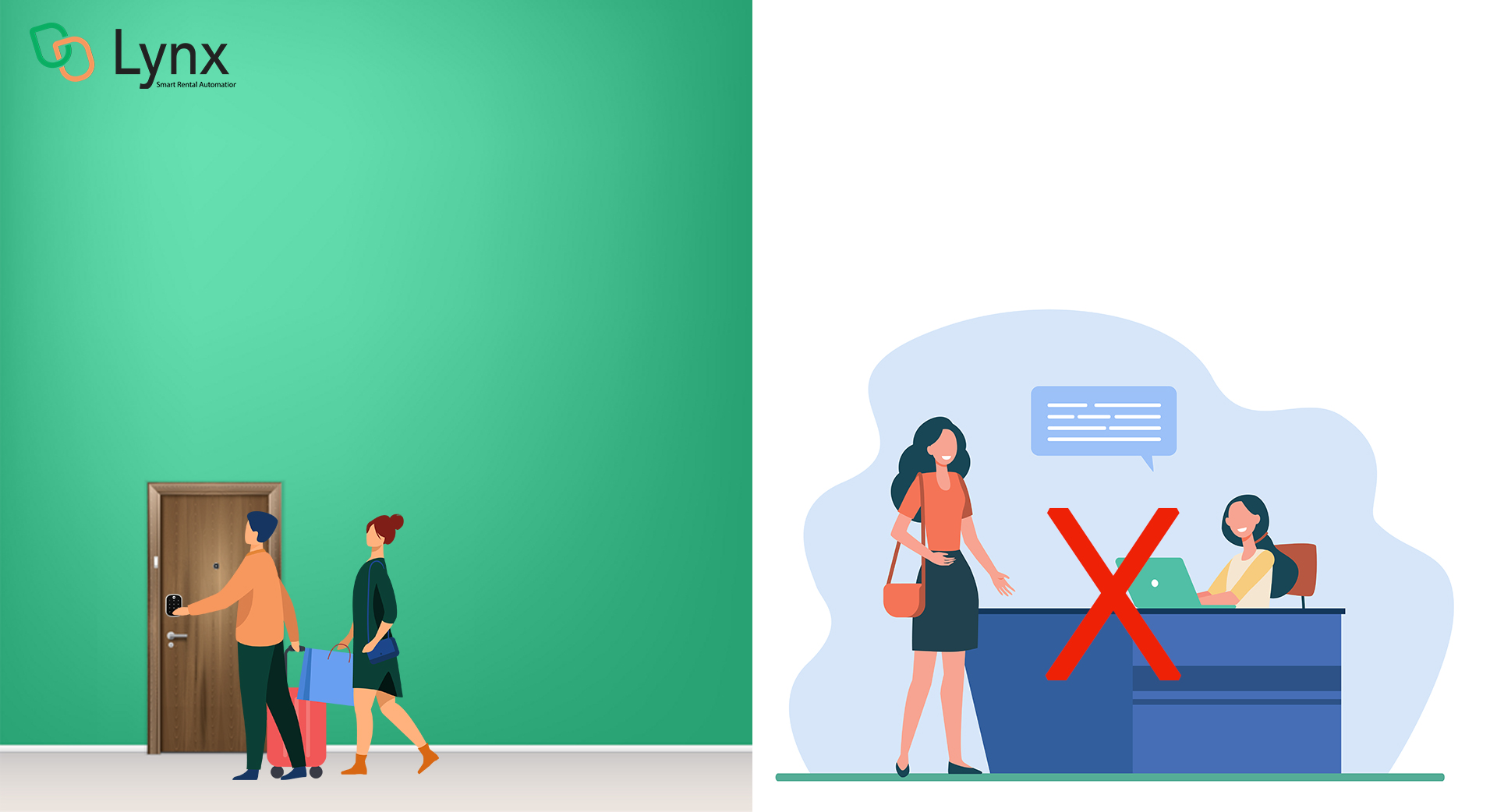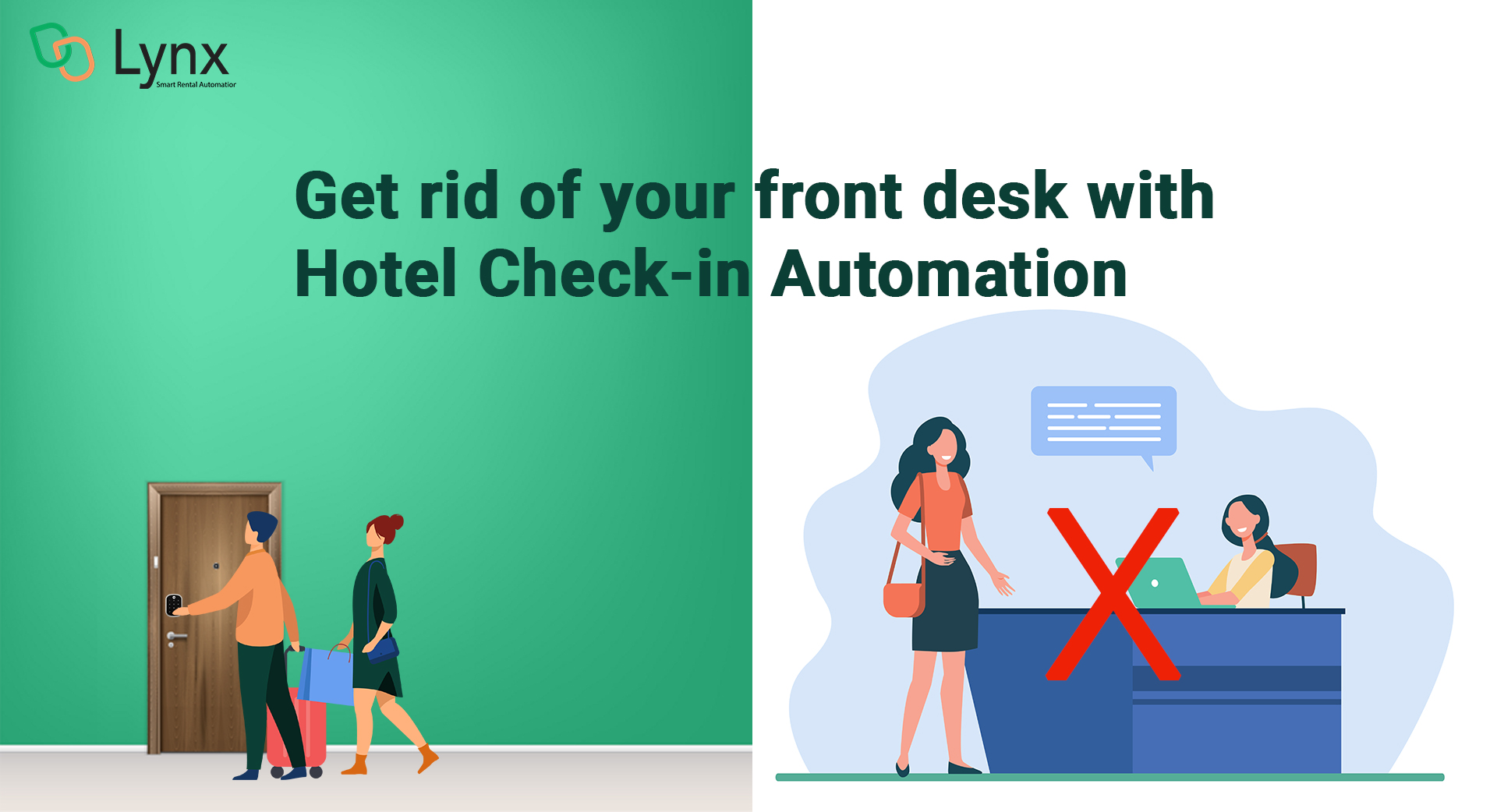 To survive and thrive in the post covid world modern hotels need to prioritize contactless check-in and operation efficiency. The trend to migrate towards front-desk free hotel operations has begun. In the next five years, the hospitality industry is going to be disrupted with hotel automation technology.
The automated hotel is a phrase we have started to hear more and more. Recent technology development has led to an increase in self-service led electronics, smart devices in hotels, such as digital locks, self-check-in, Kiosk led guest service, an automated thermostat, smart TV,  leak and noise sensors, and access to all doors with a digital key in receptions, lobbies, fitness center, pool, and restaurants. 
Traditional hotels once used to be triumphed with enormous reception desks and glitzy interiors but in present times, they are more likely to be ignored by the guest, and they are more focused on how long it is taking to get their keys manually. 
Contactless automated check-in is cutting down the waiting time. No limited check-in times either. No excess unsafe covid contact with the front desk. No need to pay staff to hang around just in case there is a problem.
Contactless automated check-in is streamlining everything. You can have limited staff to focus on pleasing guests, rather than stewing about bottlenecks at check-in.
A Warm Experience with Hotel Check-in Automation 
One of the key issues arising from the traditional check-in desk setup is that guests often do not want to engage with a member of staff. It is doubly true in hotels, where guests usually arrive from a long journey with tired children in tow. Many hotel owners still see the front desk as integral to the overall feel of a hotel. The hotel industry fears that getting rid of hotel front desks will make the guest experience feel cold and faceless. It also reduces the hospitality welcome that so many hotels and motels pride themselves on delivering. 
Some hotels also fear that if guests have less communication with staff, there will be fewer chances to offer upgrades or create a great first impression. But automated check-in will help build a much better first impression because these post-covid times guests expect super-easy, self-check-in from the start. 
Automated hotel services take the pressure off hotel staff while increasing upselling opportunities. After all, the easier it is for guests to check-in, order room service, and book tables in the restaurant, the more likely they are to use the service throughout their stay. The simple, streamlined system means guests are likely to be wowed by the effectiveness of the automated self-check-in rather than put off by the automation.
Once you connect your PMS with an automated platform such as Lynx Automation means that you can get the "behind the desk" automation in operations and an enhanced guest experience via its email, text, and guest portal. With Lynx Automation, you can set up thermostat smart rules that will adjust the temperature for comfort when they arrive. A warm experience, literally!
A PMS integrated hotel check-in automation improves the guest experience because of its super-streamlined approach; lack of bottlenecks and lines at the front desk, and simple ability to customize to guest needs and expectations.
How can hotels implement hotel check-in automation?
Everything now and in the future is cloud-connected. Locks that connect to the internet are mainstream and we don't mean RFID or Bluetooth locks from a decade or two ago. Equally important is to use a PMS integrated automated self-check-in software such as Lynx Automation.
Offer digital key for contactless self-check-in without asking guests to download an app. Offer time-sensitive access PIN codes as a backup. No physical keys or cards to exchange. With PMS integrated automation platforms like Lynx Automation, you can also control temperature via smart Thermostat devices. As a hotel owner, you can also monitor and control both occupancy, leak, smoke, and noise via smart sensors. You can create different access codes for maintenance staff and housekeeping, so you can automate the entire process from self-check-in to check-out and back again.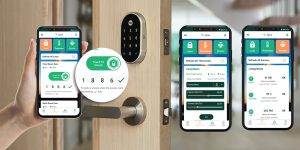 The Setup of automated check-in is also less expensive or time-consuming than you think. Many smart locks take minutes to install on your existing doors, and platforms like Lynx works on your current devices, Wi-Fi, and Bluetooth networks. It only cost some minimal maintenance, checking, and keeping the system working. There is almost no input needed from you, at all after installation for making a fully automated check-in process. It is easy to achieve for hotels of any size or style.
Key benefits of contactless self-check-in/out automation
Better use of hotel resources
It is vital to provide guests with memorable and positive experiences while at your property to gain customer loyalty. To do so, hoteliers should make optimum use of all resources at their disposal. When linked up to the hotel's PMS (property management system), the self-service check-in can transform the standard of service offered to guests. 
A more personalized approach
Contactless Self-check-in software can gather a raft of useful data about guests, such as previous purchases, room preferences, and special requirements. Because these software/apps are linked to the hotel PMS, the team can access this data quickly to deliver a more personalized experience. 
Opportunities to generate revenue
Guests can view additional services while using the self-check-in app and upgrades in their own time. It urges people who do not like to purchase things face-to-face. The software/app can feature different upgraded amenities that customers can add to their bills straightaway. For this reason, self-check-in software is a source of revenue that does not require extra labor expenses.
Minimize human error
Unfortunately, errors with hotel bookings are an all-too-common occurrence. Invariably, misspelled names of certain guests will be, or they get into the wrong type of room by accident. Even if the staff are highly committed, they are still human and not immune to the occasional slip-up. 
By automating the check-in process, you can avoid many of these errors and improve the way you engage with customers.
A flexible solution to fulfill your needs
Whether hotel owners just want a basic self-check-in software/app or a software/app that allows guests to control other elements of their booking and buy services this technology can help them accomplish their key objectives in an eye-catching manner. 
Conclusion
Hotel automation solutions will be appreciated by guests and staff because of the freedom that this technology offers. Modern hospitality aims to provide the same level of convenience as guests would expect with a front desk without the costs associated with hiring and maintaining staff.