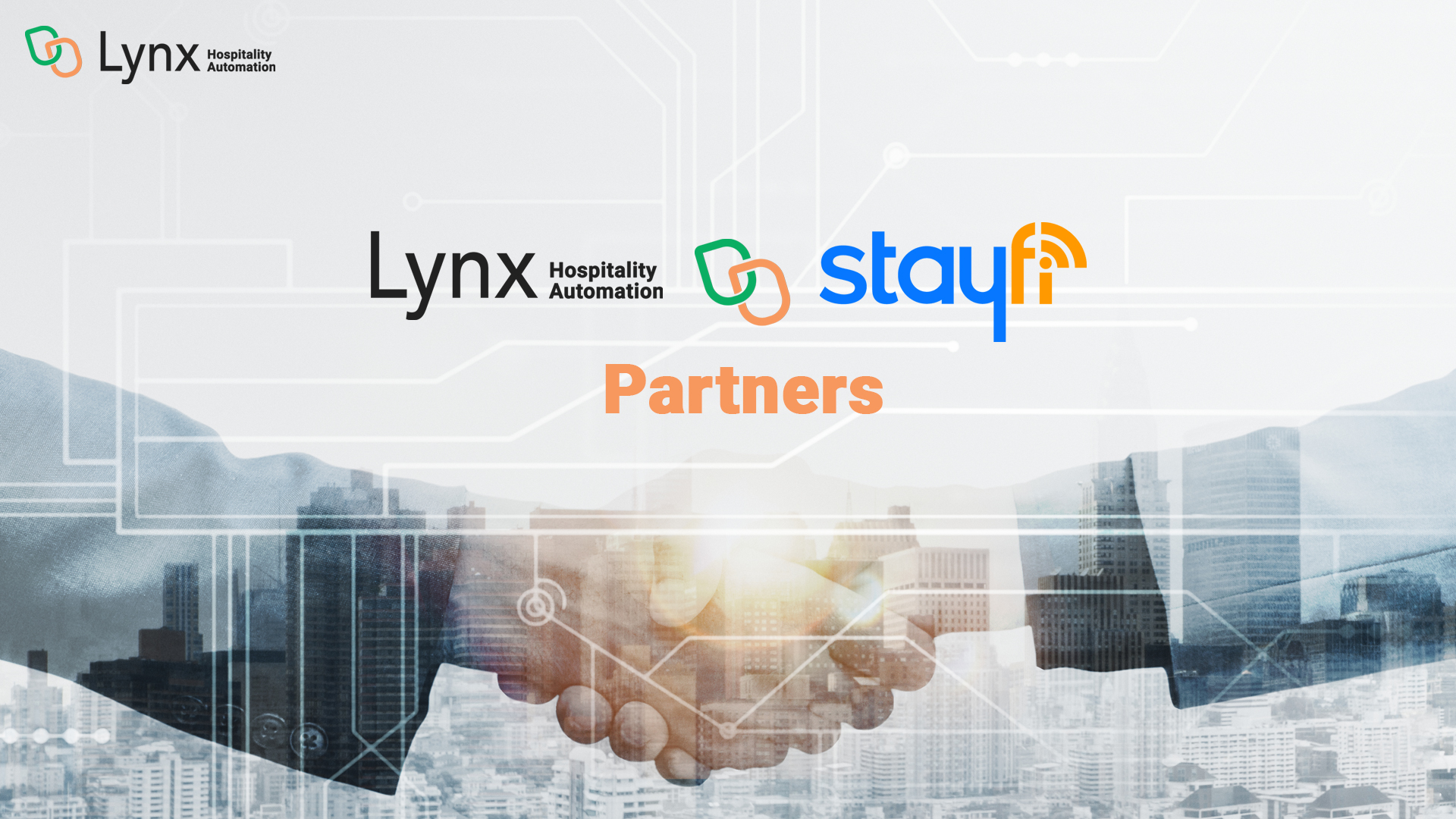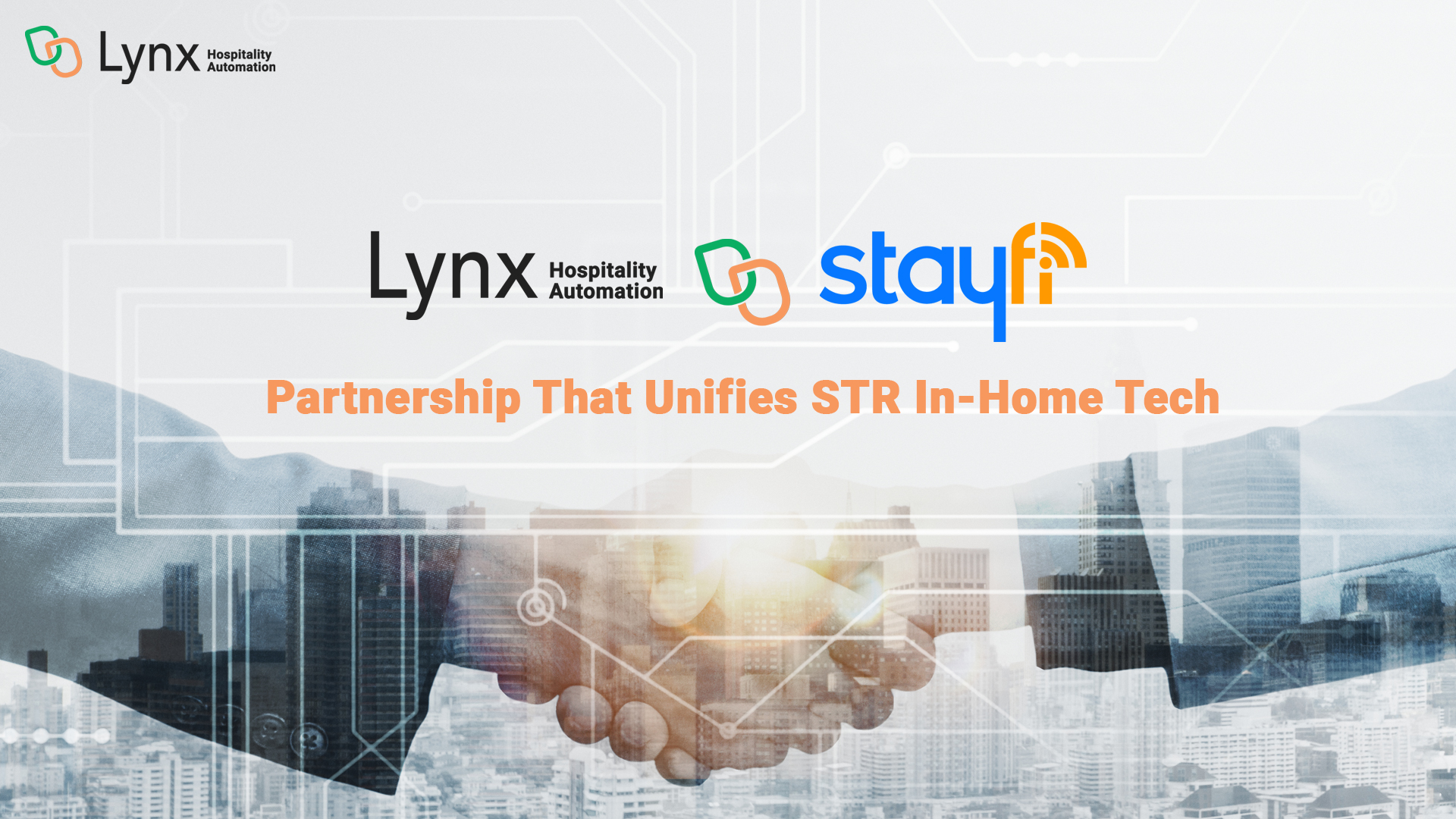 Vacation rental home automation company, Lynx and vacation rental WiFi company, StayFi, announce the launch of their partnership to improve short-term rental operator profitability through a range of WiFi & in-home technology solutions.
Lynx and StayFi share the mission of providing short-term rental operators the tools they need to build more profitable businesses through home automation, guest engagement, and brand-building tools. In order to advance this mission, Lynx and StayFi have teamed up to launch a new integrated solution that enables seamless implementation of Lynx & StayFi tools for vacation rental property management companies.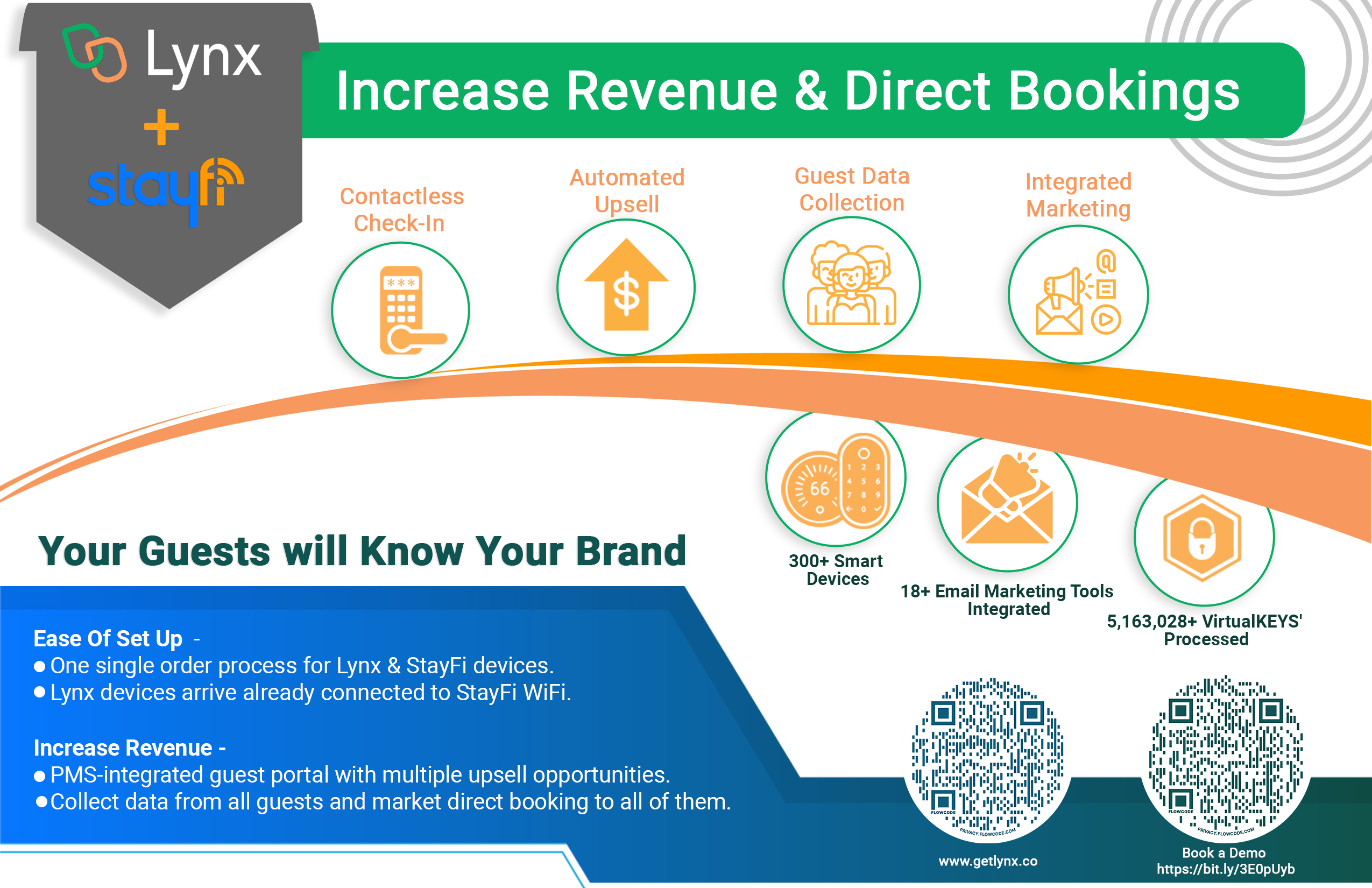 The Lynx | StayFi partnership will make it easy for short-term rental operators to implement keyless entry, guest data collection, and upsell tools, facilitated through one onboarding process. Through a pilot program with VHC Hospitality, a 500+ home vacation rental property management company,  StayFi & Lynx have demonstrated improved operational efficiency and guest engagement through their innovative partnership.
Stefan Hollands, VP of Growth & Expansion at VHC Hospitality, said "As we scale rapidly in the United States, the Lynx | StayFi partnership has proven instrumental to seamlessly onboard new properties into the VHC portfolio. Once onboarded, we are achieving both operational efficiency and 100% brand awareness with guests no matter where they booked."
Lynx CEO, Resha Shroff, said, "Our customers had expressed a need for a "consolidated plug and play" property onboarding experience across all the smart hardware devices and an integrated guest engagement experience. Our partnership with StayFi is our first step in that direction."
StayFi Founder & CEO, Arthur Colker, said "Our partnership with Lynx answers a need we hear frequently from our customers – how can they implement the access, WiFi, and guest engagement tools all pre-configured to work together in their homes. With Lynx, customers can order their in-home technology from one place and have it all work seamlessly together the moment it is set up in their properties."