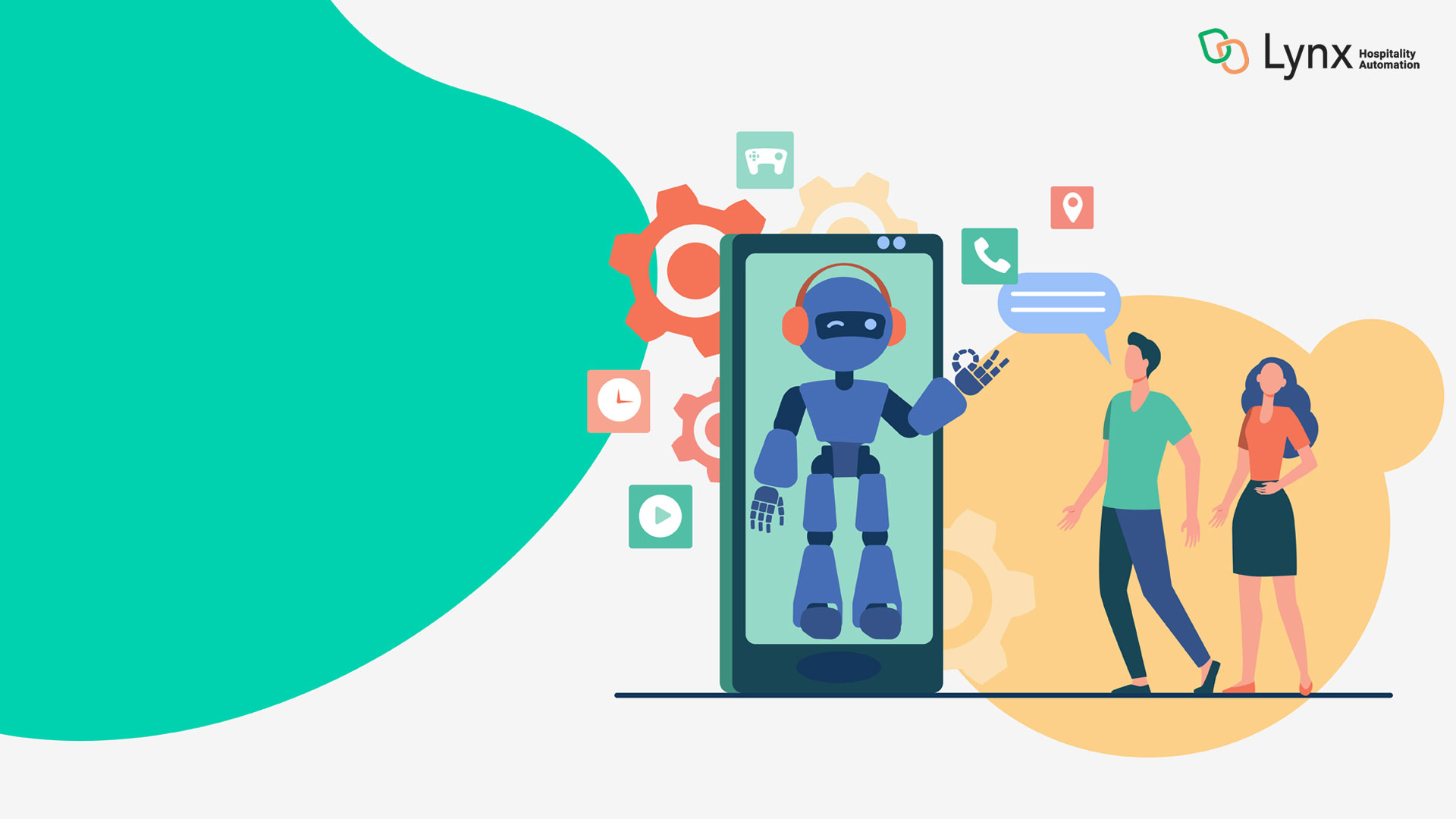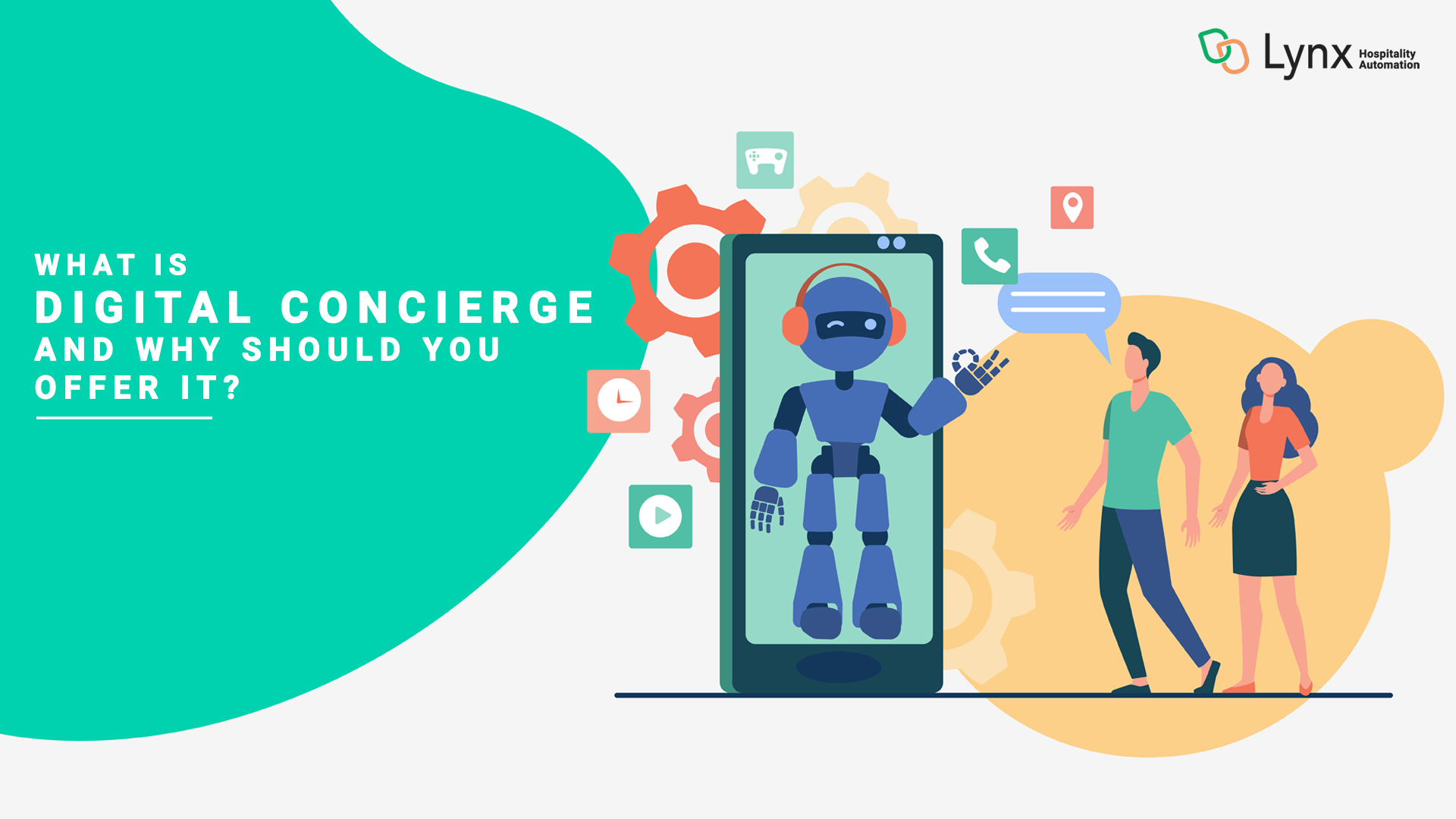 The vacation rental industry is getting more and more competitive every day. The global vacation rental market is expected to grow at a CAGR of  5.3% from 2022 to 2030. People spend almost USD 180 billion on vacations every year.  This presents a phenomenal chance for property management companies and individual hosts to boost their business and attract more repeat guests. And the best way to do this is by leveraging technology. 
Today, travelers and hotel guests expect that their hotel's guest app allows them to access all the services on the go. They want to be able to get directions, book rooms, and avail services like early check-ins and late check-outs, etc. To rise to this, the digital concierge is an essential feature to incorporate. 
Expectations of Travelers and Guests 
Research "2021 Lodging Technology Study: Reimagining Hospitality" suggests that after the COVID-19 pandemic, almost 80% of guests are willing to download a hotel and vacation rental app that allows them to check in, check out and get other information about the hotel virtually. Moreover, 85% of guests are now more comfortable staying in hotels and rental properties that leverage technology to minimize in-person contact. 
Technology can significantly come in handy in such an environment where remote communication is preferred. With automated services, customers can select their preferred treatment through your rental property's app, web app, portal, or website. This also saves you the extra effort of contacting every customer individually.
Lynx Automation: Simplifying Hospitality Automation 
As per research by hotelmanagement.com, almost 62% of people now like to manage their check-in and check-out via a mobile concierge portal (web app). In a digital concierge portal, managers and property owners can list down their offered services and corresponding choices for customers to choose from at their convenience. The physical service will then be provided to them accordingly. 
The Lynx Automation allows property managers to list complimentary and paid services, including early check-ins, late check-outs, additional kitchen appliances, availability of complimentary breakfast at the rental property, and many more on their rental property's guest portal (web app).
This allows your guests to book the services from their smartphones and avail the benefits directly through the guest portal. By enhancing your digital concierge, you save a lot of your guest's time, thereby improving their overall experience. 
From the pre-booking stage to their post-stay phase, a white label guest portal empowers you to provide world-class services to your rental property guests. It enables them to confirm their booking, ask their queries, chat with a virtual assistant, and do a lot more! 
Upsell Automation with Lynx Automation
Artificial Intelligence is impacting almost every industry today, and the hospitality industry is no different. With Lynx Automation, property managers can automate most of the services, reduce manual work, and provide better and more efficient services to their guests. 
Lynx Automation makes upsell automation smoother and boosts your conversions, thereby increasing your revenue. You will no longer have to depend on time-taking and expensive front-desk functions.
Here are some advantages of using Lynx Automation: 
Unique time-sensitive access codes and digital keys for guests, staff, and contractors.

Real-time tracking of staff without a mobile app to automate workflows and save up to 30% in operations.

Operate with all major PMS on the market – TRACK, Cloudbeds, Guesty, Escapia, Streamline, etc.
The white-label guest portal, automation software, and a complete suite of APIs for you to develop extensions on.

Save up to 15% on energy costs by automating Thermostats like Honeywell, Ecobee, as well as PTACs and Split ACs. 

Save 30% on operations.

Bring your own devices – We are compatible with leading lock brands like Yale, Schlage, Kaba, etc. 

Preventive care using a flood sensor and smoke detector.
Property managers can manage this and more through Lynx's highly intuitive report dashboard.  
With the report Lynx Guest Automation you can: 
Set rental packages, offers, etc. as per your requirements.

Set triggers for different offers and benefits, and the guests will receive the offers depending upon your pre-determined triggers. 

Real-time data regarding approved, denied, pending, and other reports are available on the dashboard.

Set customized intelligent rules to approve and deny guest requests automatically. 
Learn more about Lynx Automation here! 
Are You Ready to Take the Next Step? 
The best part about leveraging Lynx Automation is that you don't have to build your app. You can use Lynx Automation's white-label portal (web app) that you can rebrand with your company logo, colors, and as per your rental property's guest portal requirements. 
This helps you save some significant bucks and minimize the time and effort that would have been required to build a new app from scratch. 
So, are you ready to take the next step and take your hospitality a notch higher? Book a free demo with Lynx today!