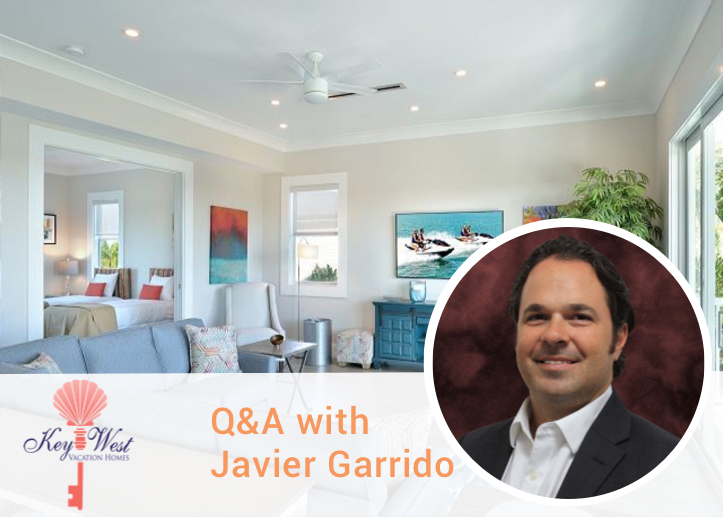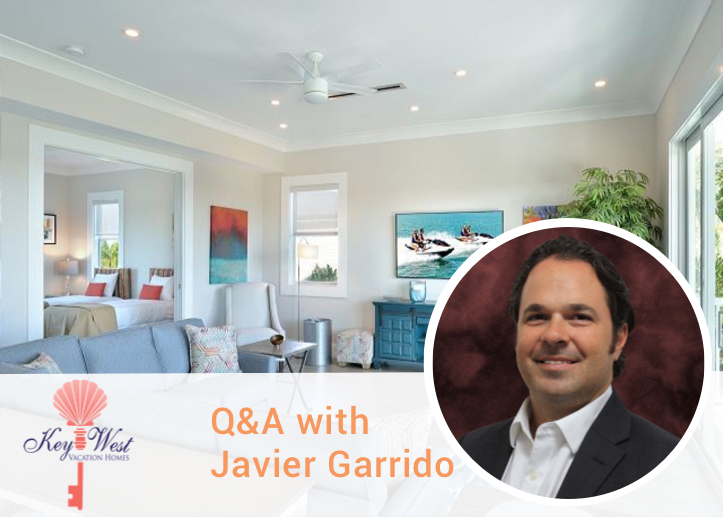 | | |
| --- | --- |
| Location: | Key West, Florida |
| Type: | Vacation Rental Owner and Operator |
| Units: | 35 Luxury Vacation Rentals |
| Customer Since: | 2017 |
| Lynx Modules Implemented: | Contactless Checkin, Temperature Management, Smart Workflows, Guest Messaging |
Key West Vacation Homes, is a vacation rental property owner and operator with 35 luxury properties throughout Key West.
Key West Vacation Homes has been a user of Lynx Automation since 2017. We spoke with Javier Garrido, GM for Keywest Vacation Homes. He shares his experience on what has made them one of the most tech-savvy vacation rental companies in southern Florida.
After Keywest Vacation Homes' initial keyless lock hardware was destroyed in Hurricane Irma, Javier sought a more durable solution. He also needed integration with Escapia, the company's property management software. Lynx's affordability, personalized customer service, compatibility with Escapia, and compatibility with their newly purchased hardware were what led Javier to choose Lynx over competitors.
Q: Why did you choose Lynx over its competitors for your property automation software?
A: "I did some research. Point Central was obviously a very close competitor, but their cost really put them out of reach for us, and honestly, they're too big. The fact that Resha and Dipen have been available to be on the ground floor talking to me, that meant a lot. The fact that I can get them on the phone, that was really the show. Between the cost and the hands-on customer service by the owners, that was a big difference."
Q: Since the beginning of using Lynx in 2017, what features were most important for you then vs. now?
A: "When I first started, it was contactless check-in using smart locks. Then,  we are able to track when guests check-in and check-out in real-time. We had been trying to get housekeeping more efficient, and the task notification codes from Lynx have been very useful. We get a lot of early check-in requests, and we were hounding the housekeepers, 'When's it ready?'. Now, we instantly know when it's ready, and we can relay that to the guest and in some cases charge for it."
Q: What other Lynx features do you find most useful?
A: "Groups and Smart Rules. Automating the temperature with the thermostats is huge for us. Increasing the set temperature at check out automatically makes the properties more efficient and saves us money. The Lynx team has really guided us into this automation, which has enabled us to keep our overhead low and keep a small staff.
Q: How has Lynx helped your operational continuity during COVID-19?
A: "A part of the [county's] approved plan was to minimize guest interaction. We already had contactless, keyless entry via Lynx, so that wasn't an issue for us. But some of our competitors have refused to get a keyless entry for years because they want the guest interaction. They want to see the guest at check-in, and I get that. When I first started, I was doing that, until I realized that the guests were annoyed. Many of them prefer to explore the space on their own without interference, and so now it's a matter of safety as well as convenience."
Q: What is important for other vacation rental operators and owners to know about Lynx?
A: "I would say that the biggest solution that Lynx has brought to the table is efficiency. Lynx just keeps growing. They keep expanding the product offering. They're staying ahead of the game, which is really important…I actually have my own vacation rental that I run independently, and I use Lynx for that, too, and it's great. Every vacation rental company should have this, even if you are a mom and pop, get this. With Lynx's messaging features, I've now made my vacation rental as professional as the ones I manage with very little infrastructure and very little cost."
Want to see Lynx in action?
See how user-friendly the Lynx portal is and the power of automation for your business.